Sorry it has been a while since my last ( and first 🙂 ) post.
Life has been very exciting and busy!
Last year, representing South Africa at "Arts in Action" in the UK was incredible. I met wonderful people who are producing amazing artworks.
23 000 people walked through in the four days and it was definitely an experience of a lifetime.                               Thank-you to Lesley for being such a fantastic model.
I was interviewed on BBC radio and was mentioned in the Oxford Mail, the Thame Out and a photo of my still life in the Craft and Design magazine July/August edition.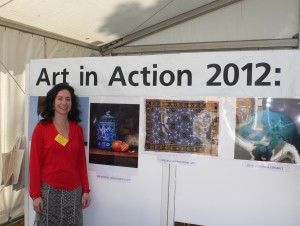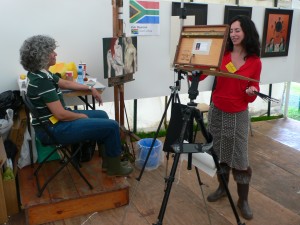 Then to Bruges, where I taught at the Flemish Classical Atelier http://www.flemishclassicalatelier.com/
Had a fabulous time with my wonderful friends Ego and Danny. Taught (my students producing incredible work), painted and drank my favourite Hoegarden beer!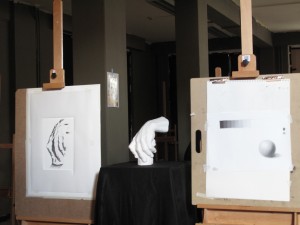 The end of last year, I moved to Johannesburg and finished two portrait commissions.
I now have a fantastic new studio in the Field and Study Centre in Parkmore.
I look onto the park where people are horse riding, walking their dogs and even rabbits are scurrying around……what a wonderful atmosphere to work in.
Classes on Mondays and Tuesdays have started and have wonderful and hard working students.
So impressed with art vibe in Jozi and looking forward to getting to know the art scene …..
Check out my new Facebook page – https://www.facebook.com/KimMyersonArt
Painting in my new studio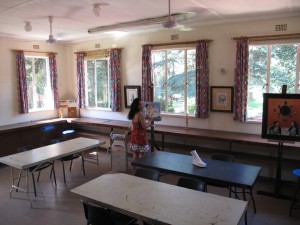 Welcome to my blog!
What an incredible year this has been…..and it's only June!
It started off by being given a beautiful studio to use.
The studio is surrounded by trees with a lovely garden and with the backdrop of the mountain, giving it an airy atmosphere with great creative energy.
Read More

»